PLAN YOUR VISIT
Important to Remember
If you wish to pre-book a tour, please call our office on: 00353 20769 or email: tours@livingyoughal.ie
July & August: 5 days a week: Tuesday – Saturday inclusive
April, May & June: Thursday, Friday & Saturday
Midterms & Easter Holidays (see updates here for dates)
September – December: TBA
Our tours begin EVERY HOUR ON THE HOUR from 11am, with the last tour commencing at 4pm.
Be sure to book here to secure your place.
Where do I join the Tour?
Please assemble at the Youghal Clock Tower Gate (at the top of the narrow steps on the side) 5 minutes before the beginning of your tour.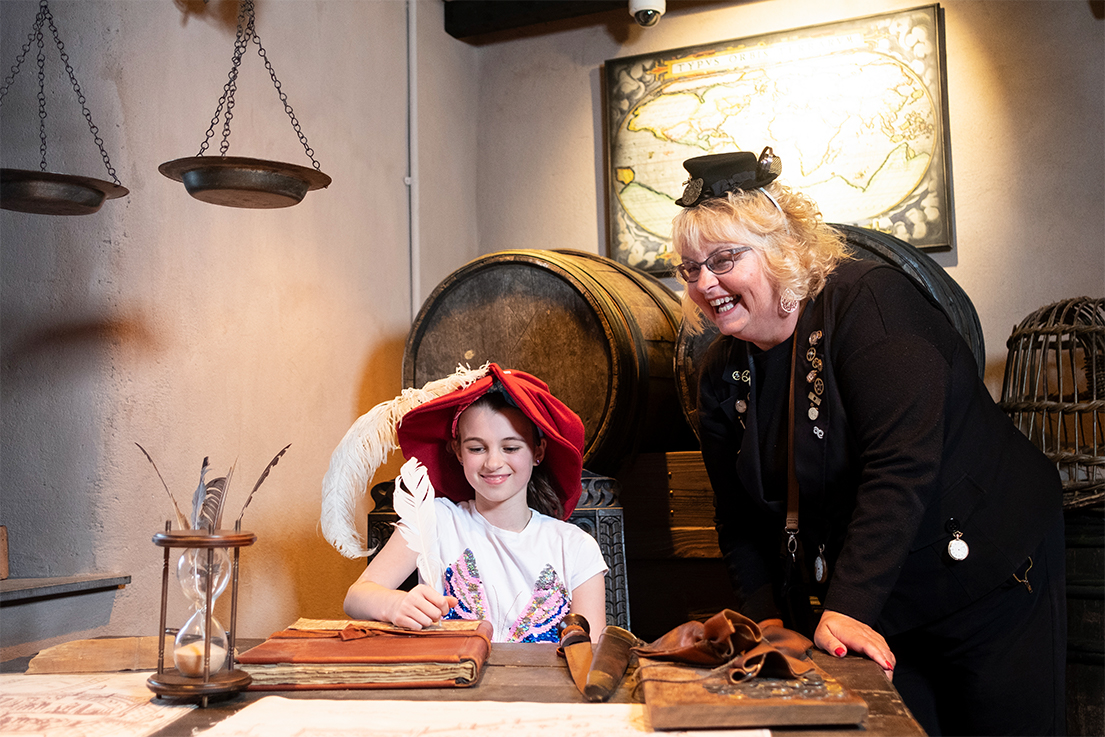 Pre-Tour
Audio Guide
Take a few minutes to set the scene of your unique Youghal Clock Gate Tower experience and give you an idea of what to expect, please listen to our Audio Guide ahead of your visit. Our Pre-Tour Audio Guide is available in these languages:
Youghal Clock Gate Tower is happy to offer your group your own tour. We take groups of up to 12 people in a single tour and offer a discount to groups of more than 10 people.
For those wishing to enjoy an exclusive experience of the Youghal Clock Gate Tower, it is available for private hire in the evenings.
To discuss a customised package, please make a request on your Booking Form here.
Make your time travel count
Book, visit and experience
Adding your story to ours.