DISCOVER
Youghal and Beyond
Welcome to the wonderful hidden gem that is Youghal. Here, you're just an hour away from Cork and Waterford, yet you've found one of Ireland's best kept secrets. A scenic seaside town, Youghal is a place where past meets present, and history lives alongside a modern town centre, a wealth of exciting things to do, a vibrant arts culture – and of course, beautiful coastline.
Located on a steep riverbank of the River Blackwater estuary, Youghal has been a much-loved tourist destination since the mid- 19th century. The town itself is rich with historic character, heritage monuments and quirky discoveries, while miles of Blue Flag beaches offer all the natural beauty, waterside attractions and outdoor adventure of a busy seaside suburb.
Fall in love with the splendour of the landscape – from sandy and rugged coastline to picturesque countryside. Explore the area's rich flora and fauna, take a sightseeing boat trip from Youghal Bay or go on a diving adventure. Walk for miles on unspoilt beaches, tee off on Youghal Golf Club's 18-hole parkland course, or take a fascinating tour of the town's magnificent Youghal Clock Gate Tower. Indulge in the town's musical and folklore culture at the riverside Mall Arts Centre and find your fun at the indoor funfair. Youghal is all this, and lots more…
EXPLORE MORE OF IRELAND'S ANCIENT EAST
"Ireland's Ancient East showcases Ireland's living culture and ancient heritage and brings it to life through stories that create unique visitor experiences."
Youghal is just one amazing destination within the region known as Ireland's Ancient East – land of historical treasures, premium beaches, natural beauty and charming towns and villages. Framed by the River Shannon and the Irish Sea, Ireland's Ancient East is alive with over 5000 years of history: a place of ancient legends and colourful myths. This beautiful land, with its lush landscapes, winding rivers and exquisite gardens invites you to be part of its incredible story…
Ireland's Ancient East spans 17 counties and covers 5000 years of Irish history – from Ancient Ireland and Early Christian Ireland through to Medieval Ireland and Anglo Ireland. The area is split into three unique areas – The Land of 5000 Dawns, The Historic Heartlands and The Celtic Coast.
A World of Experiences – In One
There are so many ways to soak up the history and beauty of Ireland's Ancient East. Enjoy wandering down the cobbled streets of medieval towns like Waterford or explore the splendid gardens at magnificent Powerscourt House and Gardens. Immerse yourself in an historic walking tour, feel the wild beauty of the Wicklow Mountains, and embrace the tranquillity of an ancient monastic site. Whether you're walking in the footsteps of Vikings, sharing the secrets of the mystical Hill of Tara in Meath or on the culture trail in one of the region's magnificent cities – you'll keep on discovering.
World of Attractions
Living Youghal
Here's just a taste of some of this beautiful region's top attractions
Spike Island
Exploring this historic island in Cork Harbour is your opportunity to immerse yourself in 300 years of Irish history and 104 acres of beautiful nature. In the last 1300 years Spike Island has been host to a 7th century Monastery, a 24-acre Fortress, and the largest convict depot in the world. A short ferry ride from Kennedy Pier, Cobh, takes you to the island. Once there, you can explore the 1804 fortress, the crown of the island and the notorious Punishment Block and Children's Prison. Take in the display of tanks and cannons at the Artillery Gun Park as well as the fascinating Independence Museum. In contrast, you can enjoy two scenic walking trails peppered with pretty houses, abandoned villages and convict cemeteries.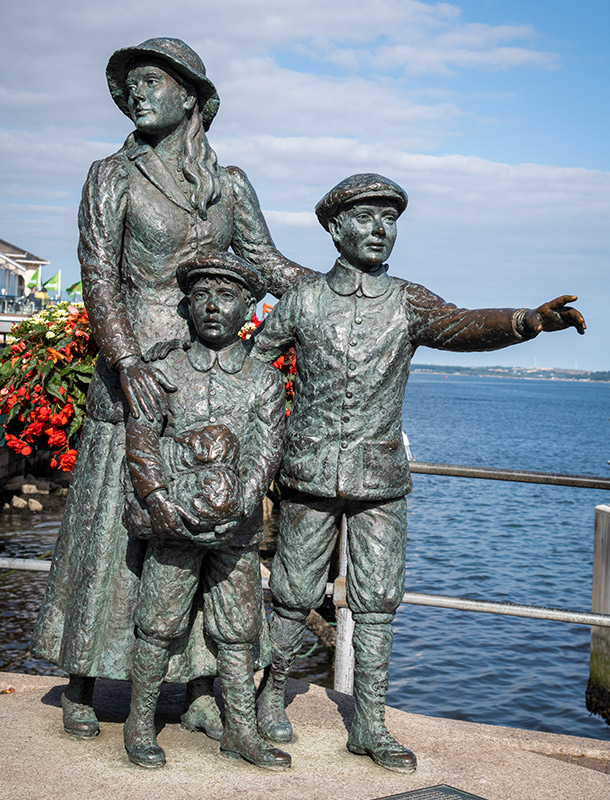 Cobh Heritage Centre
A journey of beauty, drama, emotion and learning awaits at the Cobh Heritage Centre in Cobh's beautifully restored Victorian railway station. Between 1845 and 1851, over 1 500 000 people emigrated from Ireland to flee starvation during the famine. The Queenstown Story at the Cobh Heritage Centre tells the tale of this mass exodus when emigrants set sail to the British colonies. Many went to British North America (now Canada), others to the United States, Brazil, Argentina and the West Indies.
The Queenstown Story will give visitors a glimpse into our past and the hardships that the early emigrants endured. Hear about the sinking of the Titanic and the Lusitania, inventively displayed through exhibitions. Immerse yourself in maritime history and trace your Irish ancestors through the Centre's Genealogical Family History Research Profile service.
The Jameson Experience Midleton
Welcome to the home of Jameson Irish Whiskey – because no Irish adventure is complete without a trip to the home of this short but very important drink! In 1780, John Jameson established a way of making Irish whiskey, and it's still used today.
The Jameson Experience in Midleton takes you on a journey from past to present to experience how this famous triple-distilled drink is made. You'll enjoy a guided tour of the key distillery buildings, including the Micro distillery. A Behind the Scenes Tour gives you a deeper insight into the history, production, stories and enjoyment of Jameson Irish Whiskey. You'll come face-to-face with the world's largest pot still while you can also choose a Cask Opening Experience and a Premium Whiskey Tasting Experience. Whichever way you decide to explore Midleton, it's guaranteed to be a memorable holiday highlight.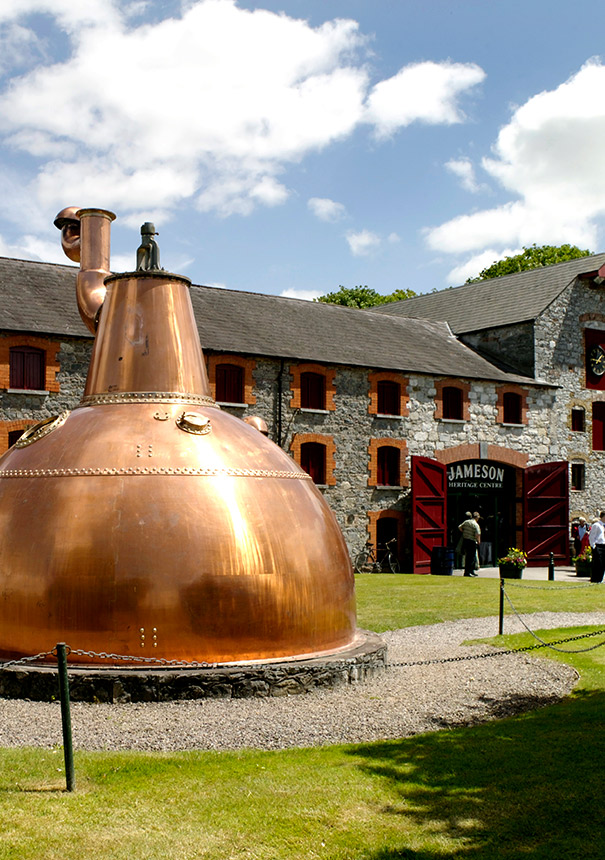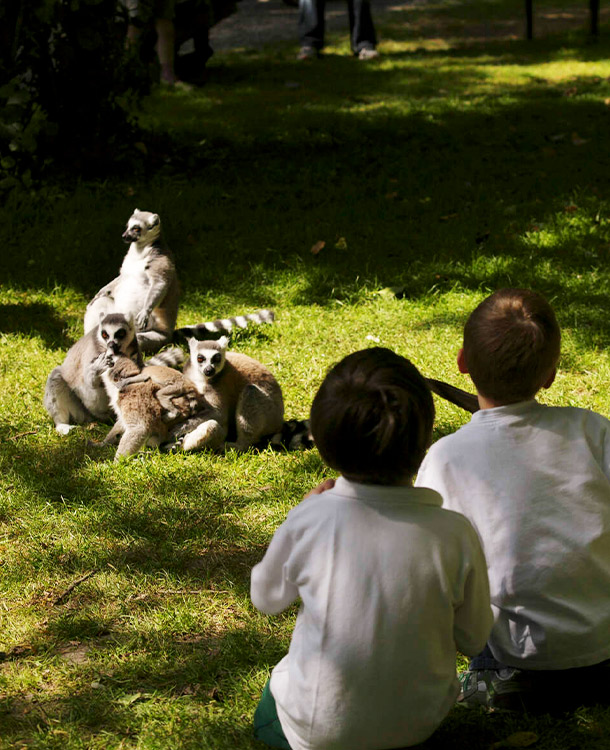 Fota Wildlife Park
One of Ireland's Top Ten Visitor Attractions and a leading tourism, wildlife and conservation centre, Fota Wildlife Park is an attraction that's guaranteed to delight every member of your family.
A 100-acre (40 ha) wildlife park located on Fota Island, near Carrigtwohill, County Cork, the attraction is a not-for-profit charity and home to nearly 30 mammal and 50 bird species. Your family will love how it's everything an ordinary zoo isn't! Wherever possible the Park has chosen animals that thrive in a free-range environment – allowing them to roam and mix with other species as well as with human visitors. You'll walk among ring-tailed lemurs and wallabies, and see everything from giraffe, bison and red pandas to tapirs, siamang gibbons and lots more.
Find out more about all that
Youghal & Ireland's Ancient East
Has to Offer