The Vanbrugh & Guests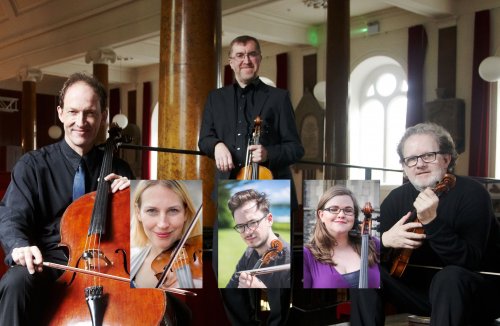 We are thrilled to welcome The Vanbrugh and their guests to the Mall Arts Centre following their hugely successful event in November 2022.
The Vanbrugh and their guests present two of the greats from the extended chamber music repertoire. Beethoven's Op.29 string quintet, nicknamed 'The Storm', was written in 1801, shortly after his Op.18 string quartets and combines his mastery of quartet writing with the expansive richness of texture offered by the addition of a second viola. Tchaikovsky's epic string sextet 'Souvenir de Florence' from 1892 adds a second cello into the mix and from the first bar the music pulsates with intensity and energy.
Back to all events