Mike Denver – In Concert
Thursday, August 31, 2023
This event has passed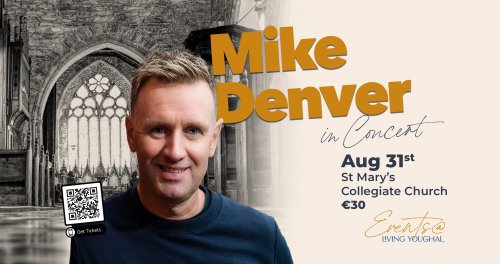 MIKE DENVER, known as "The Galway Boy", one of Ireland's top Entertainers is coming to St Mary's Collegiate Church with his full band for one night only, Born and raised in the town of Portumna in the west of Ireland he began singing from an early age continuously honing his craft and performing local shows to eventually become the entertainer he is today.
Mike started touring at the age of 16 signing with Willie Carty entertainment who has stayed by his side ever since.
Mike truly loves what he does and appreciates all his fans and friends throughout Country music and can't wait to see you at our show.
Back to all events